Total PT Fitness is The Trainerize Alternative
Are you looking for a Trainerize alternative? Maybe you are using it and want something different? Or maybe you want an all in one personal trainer software that includes testing, video exercise and nutrition. If so, then Total PT Fitness is for you.
Total PT Fitness Basic Features
Fitness testing, including senior and youth tests
Thousands of video exercises
Nutrition and meal plans.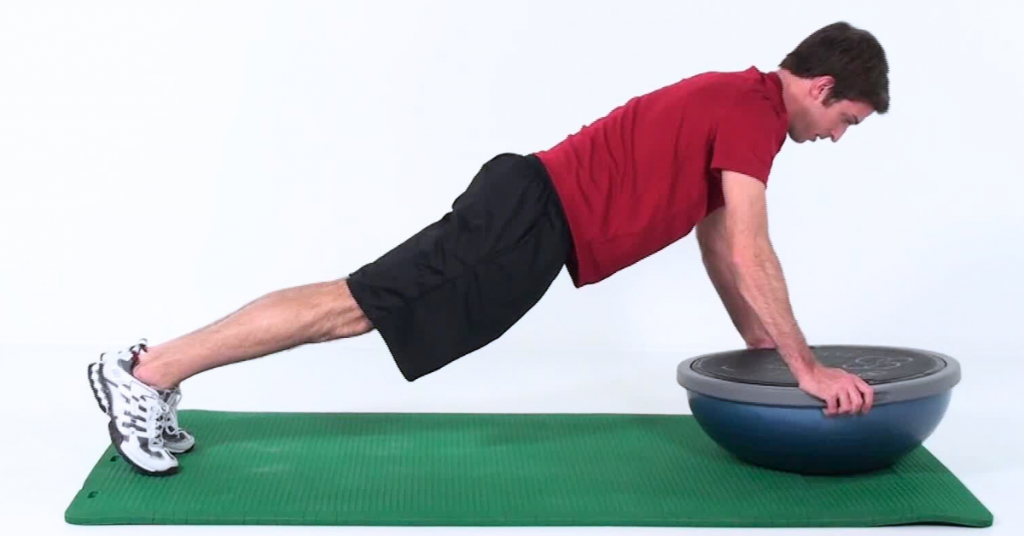 Total PT Fitness Online – The Perfect Software For Professional Personal Trainers
Your clients are provided a online personal fitness portal or our free phone app. Both the portal and the phone app are branded with your company details. 
Clients access fitness programs and testing results and progress. Additionally, meal plans, complete with recipes and shopping lists can be accessed too.
Furthermore, clients can log foods, upload progress photos, and receive questionnaires and informational documents.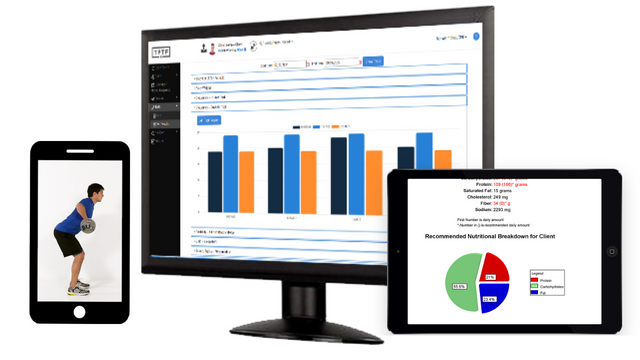 More Features of The Trainerize Alternative
Total PT Fitness allows the personal trainer to create fitness templates. Trainers can also create Master Templates which have automated messages, automated exercise workout progressions, and meal plan updates. Plus Total PT Fitness utilizes PayPal for your billing.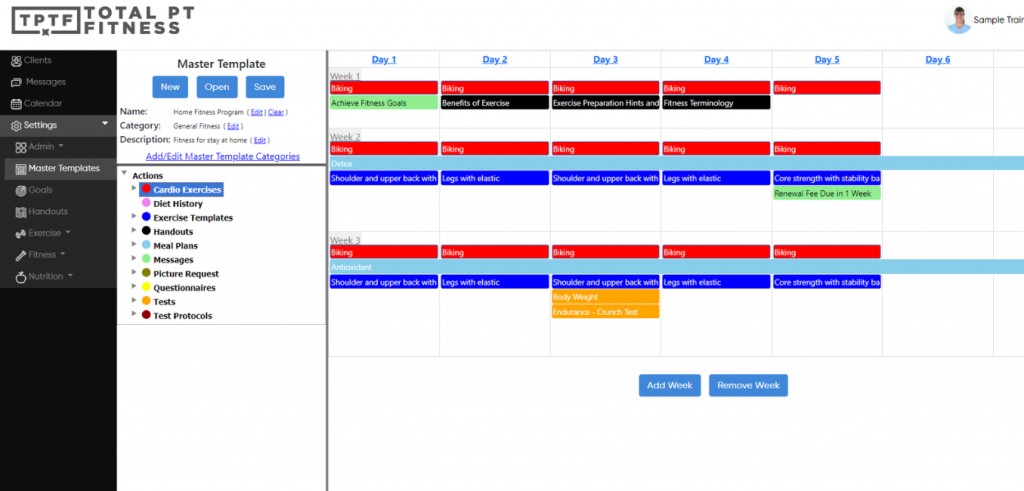 Customize Your Personal Trainer Software
Upload your own video exercises.
Pyramid or circuits.
Exercise logging.
Create your own fitness program master templates.
Add your own tests.
Create custom test protocols.
Add or edit goals.
Upload informational handouts.
Change color scheme on client portal to match your preference.
Add or edit meal plans.
Create or edit recipes.
Enter new foods.
Customize Your Personal Trainer Software
You can examine Total PT Fitness for free. Examine all the tests (many advocated by ACSM), meal planning areas, and more. Absolutely no obligation and no credit card required. Still want to learn more? Check out our detailed features and benefits page.
(Looking for ONLY Nutrition? Consider Nutrition Maker. Software for personal trainer meal planning.)